About Us
What's New
"Cane-A-Thon" - International White Cane Day 2023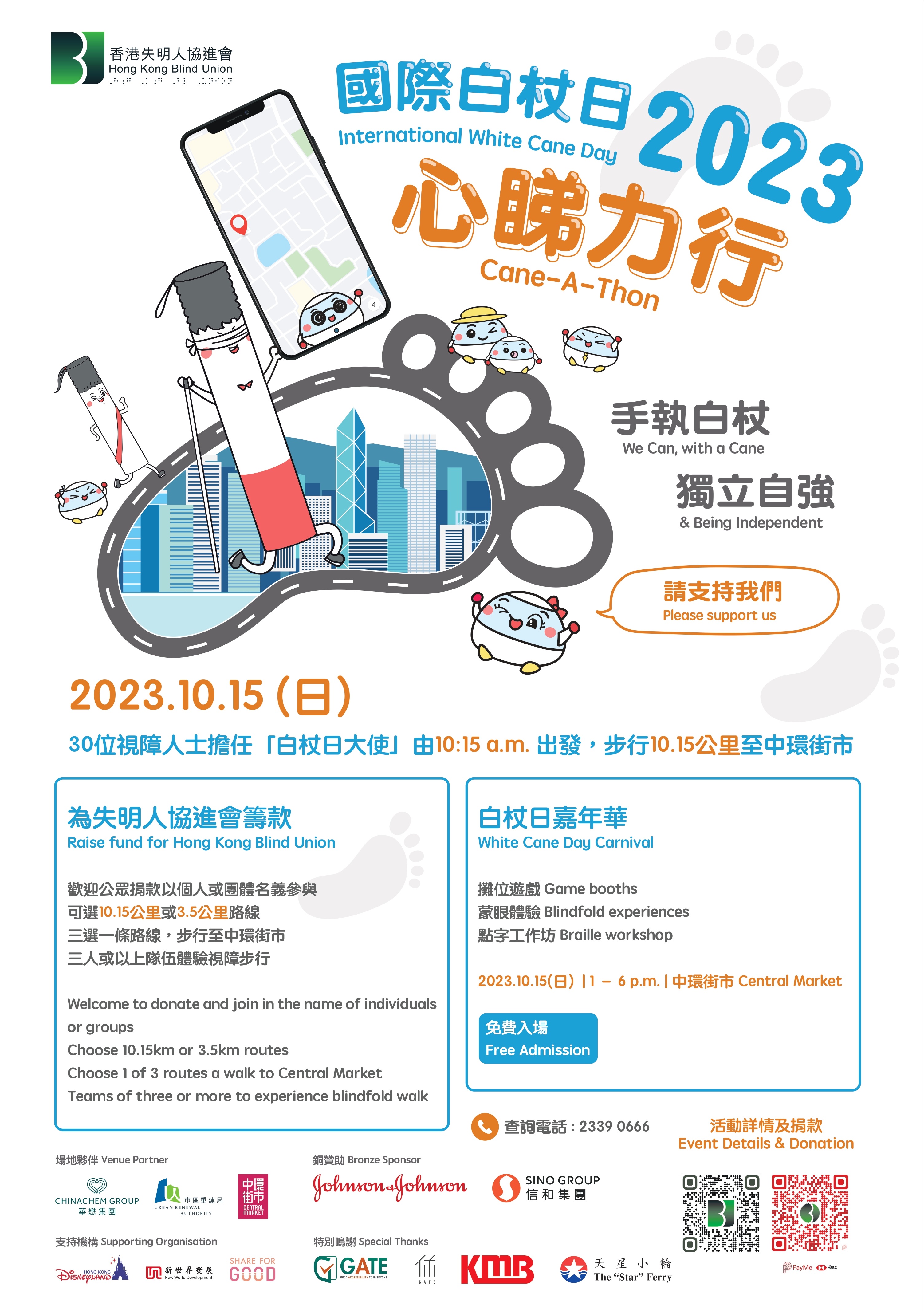 [Latest News (10 Oct): Thank you for your support! The registration of charity walk is now closed. Everyone is welcome to continue donating to support International White Cane Day 2023
Donation Platform: https://donation.hkbu.org.hk/tc/project/9]

Let's join and support the visually impaired in our community!
15th October marks the International White Cane Day. It was established to commemorate the invention of white cane used by visually impaired persons (VIPs). A white cane enables VIPs to explore the road ahead and symbolizes their positive and independent living. Through the celebration of the International White Cane Day, Hong Kong Blind Union aims to raise public awareness of visual impairment and co-create an equal participation independent environment in our community.
This year, 30 visually impaired ambassadors will walk for 10.15km or 3.5km from our Jockey Club Vocational and Education Resource Center in Kwun Tong, Services Center in Ho Man Tin and Wan Chai Temporary Promenade respectively.
In addition, "White Cane Day Carnival" will be held at Central Market in the afternoon, including game booths, blindfold experiences and braille workshops. Grab a chance to interact with the visually impaired and experience their daily life challenges!
You can also join and support by donating to Hong Kong Blind Union and walk 10.15km or 3.5km with us!