About Us
Organization Chart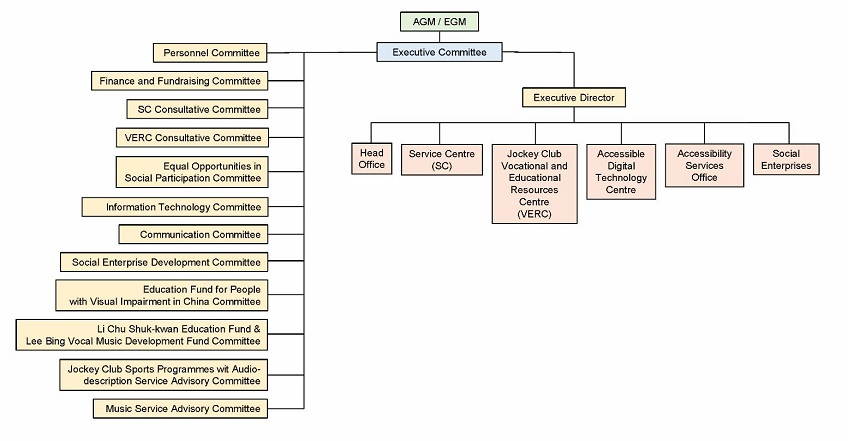 Executive Committee is elected by AGM.
Sub committees under Executive Committee includes: Personnel Committee, Financial and Fund Raising Strategy Committee, SC Consultative Committee, VERC Consultative Committee, Equal Opportunities in Social Participation Committee, Information Technology Advisory Committee, Communication Committee, Employment Committee, Education Fund for People with Visual Impairment in China Committee, Li Chu Shuk-Kwan Education Fund & Lee Bing Vocal Music Development Fund Committee, Jockey Club Sports Programmes with Audio-description Service Advisory Committee and Music Service Advisory Committee.
Executive Director is supervised by Executive Committee and responsible for supervising Head Office, Services Centre, Jockey Club Vocational and Educational Resources Centre, Accessible Digital Technology Centre, Accessibility Services Office, and Social Enterprise.