About Us
What's New
Rebranding of Social Enterprise under Blind Union - GATE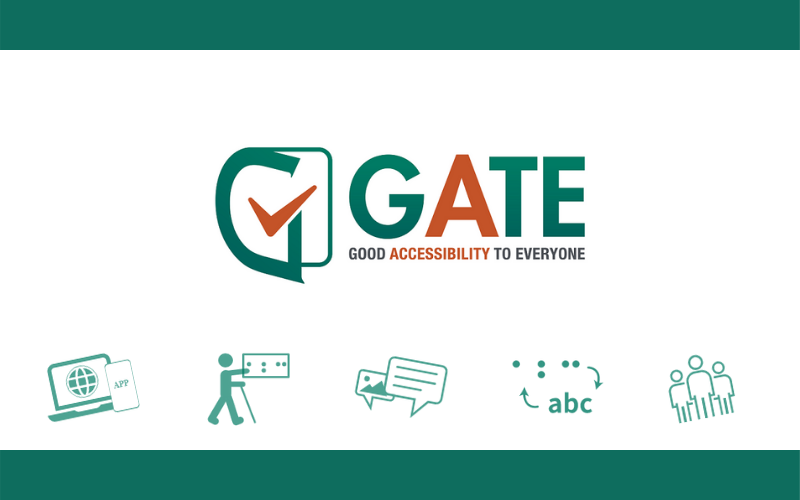 In response to the new business development of the social enterprise under Hong Kong Blind Union, we are happy to announce that our social enterprise has been reorganized and named as GATE under this rebranding exercise. A new website for GATE has been launched at the same time to provide one-stop consultation and support services for all sectors in the aspects of digital technology, facilities, and products.
G.A.T.E. stands for Good Accessibility To Everyone, with the vision to achieve "Accessible to all‧Barrier-free life". We believe that adopting universal design is like opening a door for people with different needs to access to information, services, and facilities, allowing everyone to choose activities that best suit their needs and interest.
In response to the government's goal of developing barrier-free facilities and services, we have been committed to promoting barrier-free design and providing professional consulting services to assist all sectors of society in implementing an inclusive and caring society. Apart from rendering professional accessibility assessment, consultation and training service on web and mobile applications, we provide accessible products for venue facilities such as tailor-made braille signs. To improve the independent living ability of the visually impaired and encourage them to integrate into the community, we also provide accessible products such as braille display, white cane, and other talking devices.
For more information about GATE, please visit: https://gate.hkbu.org.hk