About Us
What's New
"The Same Song Charity Concert" Ticket Arrangement

In view of the latest development of the novel coronavirus epidemic, "The Same Song Charity Concert" is now rescheduled on 25 Nov 2020, 8pm at Hong Kong City Hall Concert Hall.
Following are the ticket redemption arrangement:
From 5 Nov to 21 Nov, you may bring along the purchased tickets to Hong Kong Blind Union for ticket redemption. Regarding the special seating arrangement of Hong Kong City Hall, the number of audience members will be limited to half of the original capacity, and consecutive seats will be limited to four. Please be aware that the new seating arrangement will not be the same as the original one. The organizer will try to arrange the new seat to be close to the original one and all purchased tickets are non-refundable.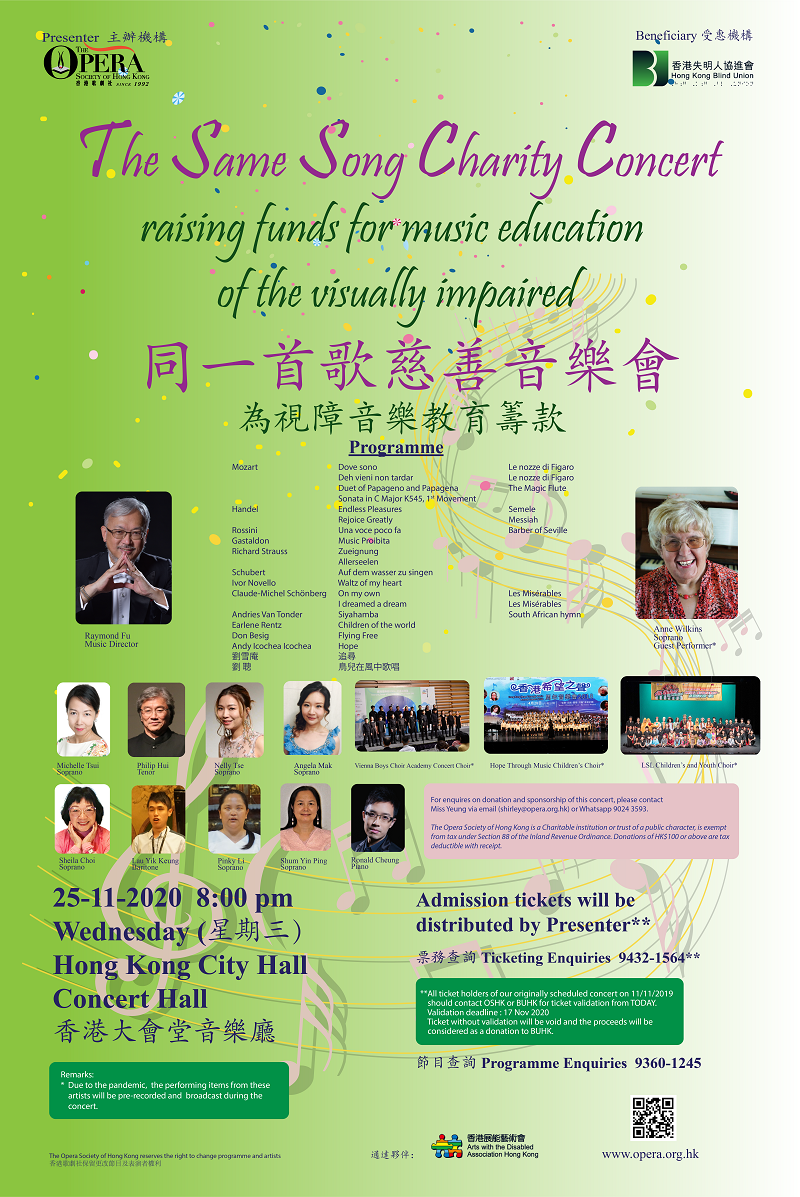 Address: Hong Kong Blind Union
Jockey Club Vocational and Educational Resources Centre
Unit 13-20, G/F, Tsui Ying House, Tsui Ping Estate, Kwun Tong, Kowloon
Opening Hours:Monday & Tuesday 9:00 am -- 6:00 pm;
Wednesday to Friday 9:00 am -- 9:00 pm;
Saturday & Sunday 10:00 am–6:00 pm
If you have any enquiry, please do not hesitate to contact us at 2339 0666 or email to info@hkbu.org.hk.