About Us
What's New
"Li Chu Shuk-kwan Education Fund" cum "Lee Bing Vocal Music Development Fund" 2019-2020 Announcement of Awardees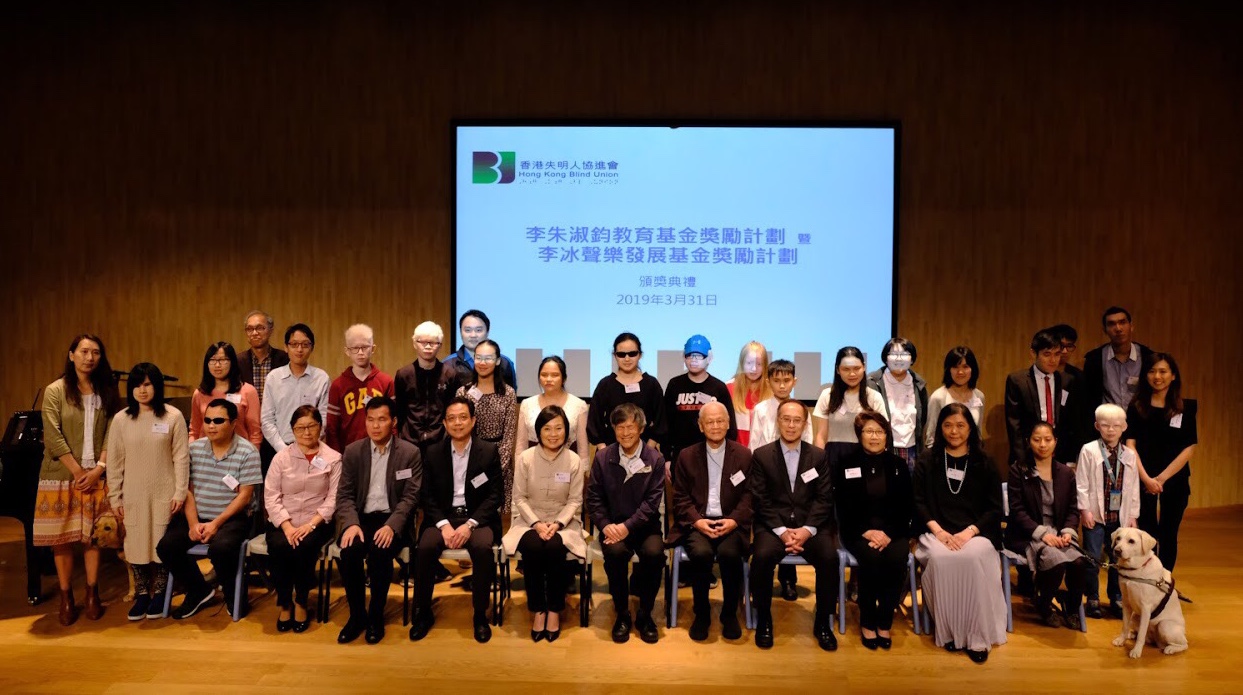 With regard to the continual adverse situation of the Covid-19 outbreak, Award Presentation Ceremony has been postponed. We would like to announce the result of this year here, the full list is on below:
Li Chu Shuk-kwan education fund
Academic Division
Mr Wong Hoi-keung, student of Hong Kong Polytechnic University
Mr Wong Tsz-shing, student of TWGHs Sun Hoi Directors' College
Mr Chung Man, student of KLT Funful English Primary School
General Division.
Miss Wong Ka-wai Selina, An active learner in Clay Craft Art
Mr Chan Wai-man, student of the Chinese University of Hong Kong, founder of an organization on caring of mental health and actively volunteering in different occasions.
Mr Lam Ho-san, student of SCOPE, City University of Hong Kong, An active learner in NLP (Neuro-Linguistic Programming).
7 individuals who have supported visually impaired integrators are recognized by "Good Mentor Commendation Scheme". They are Miss Annette Fromel, Miss Cheng Tsz-yan, Miss Do Cao-mei Maleah, Miss Joyce Tang, Miss Kendra Wong, Miss Siu Sin-mei, and Miss Yip Yee-kuen.
Lee Bing Vocal music development fund
The scholarship for Lee Bing Vocal music development fund awards to Miss Choi Lok -sze, Mr Lau Yik-keung, Miss Li Hin-kwai, Miss Sui Hoi-yan, Miss Tsoi Megan Hei-yan and Mr Wan Chi-kan. Each awardee can get an allowance for supporting their vocal music training.