About Us
What's New
"The Same Song Charity Concert" Ticket Arrangement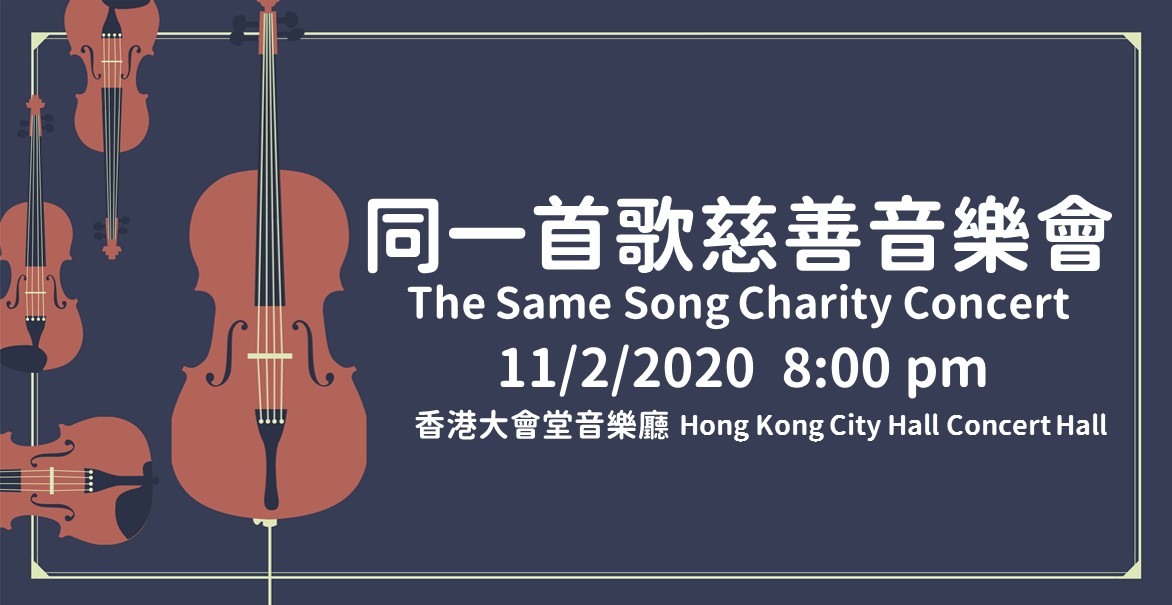 The Latest update please refer to our Facebook.
Thank you for your kind support! "The Same Song Charity Concert" is now rescheduled on 11 Feb 2020, 8pm at the same venue – Hong Kong City Hall Concert Hall. There are still a few tickets left for the concert, please contact The Opera Society of Hong Kong for further details by email ralphyam@yahoo.com.hk or Whatsapp 9432 1564.
Following are the options regarding the arrangements on tickets you bought for your consideration:
1. Keep the tickets purchased for admission on the date;
2. If you cannot attend on 11 Feb, you may ask for full refund on the purchase amount;
3. Treat the purchase amount as donation (donation receipt on same amount will be sent to you for tax exemption purpose).
Please download the ticket refund form (the link is provided at the bottom part of this post) if you opt for item 2 or 3 above. Please return the completed form with original intact ticket(s) (with stubs) to the address as stated in the form on or before 31 Dec 2019 for arrangement.
For enquiries, please contact us at Opera Society's 9432 1564 or email to hkoperasociety@gmail.com.