About Us
What's New
Cancellation of HKBU White Cane Day 2019—"White Cane Carnival"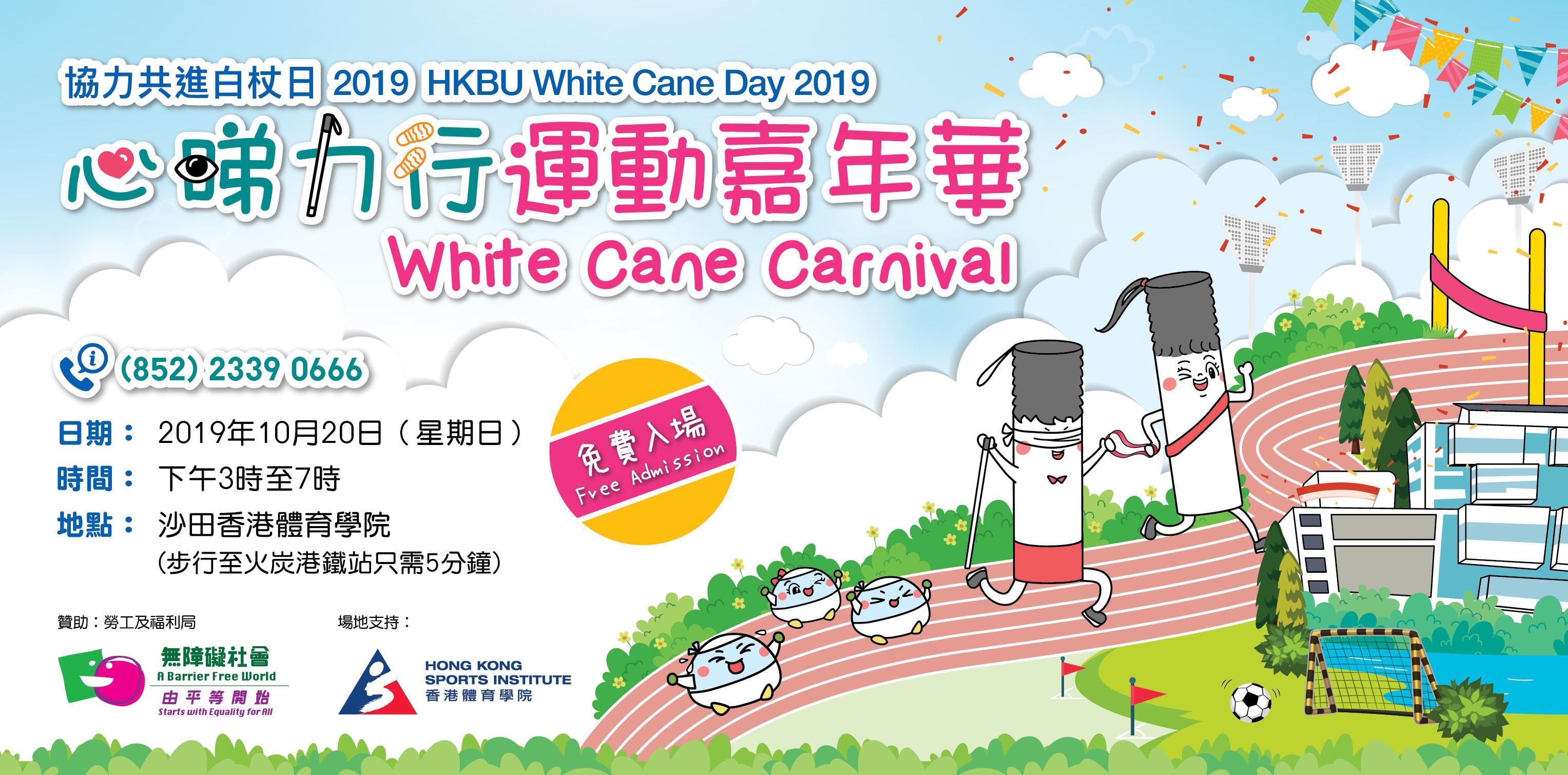 【 Cancellation of "White Cane Carnival"】
Due to public activities and safety concerns, "White Cane Carnival" will be cancelled wich was originally scheduled to be on 20 October 2019 at Hong Kong Sports Institute. We sincerely apologize for all the inconvenience caused.
Should you have any questions, feel free to contact us at info@hkbu.org.hk or call 2339 0666.
=============================================
White Cane Day celebration activity is an annual signature fundraising event of Hong Kong Blind Union (HKBU). By celebrating International White Cane Day annually, Blind Union would like to convey a message that visually impaired persons (VIPs) can have an equal participation in society and live independently. It also helps raise funds for HKBU.
"White Cane Carnival" will be held on 20 October to celebrate HKBU White Cane Day.It is sponsored by Labour and Welfare Bureau of Hong Kong government. It contains multiple inclusive sports, booth games, and public education talk conducted by VIPs. Admission is free and open to public.
Date: 20 October 2019 (Sunday)
Time: 3:00pm to 7:00pm
Venue: Hong Kong Sports Institute, Shatin, NT